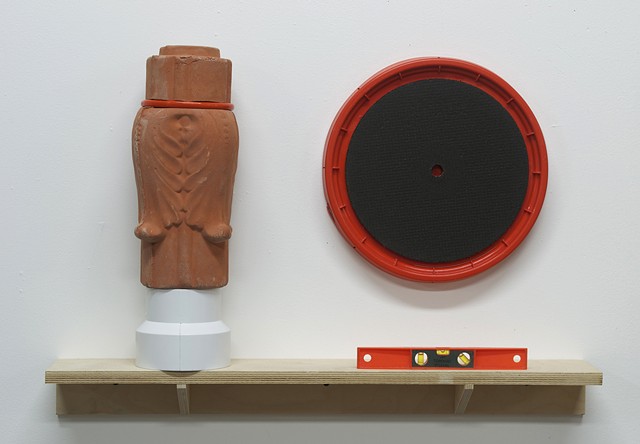 What's The Commodity?
ceramic, wood, home depot lid, plastic tubing, grinding wheel, level, pvc fitting
18 x 14 x 5"
2013
What's The Commodity? Addresses architectural ornament and the balance between historical preservation and gentrification. A vignette of terra cotta ornament and plastics searches for balance. As a whole, the work questions how our neighborhoods are being marketed and how they can be responsibly gentrified.